Crozier and Harned Families
This is a compilation of some of the family history of the Crozier and Harned families, put together from material collected by Charles Odell Crozier, drawing on his and his mother's tendency to save everything.

Much of the early family history may be found on The Harneds of North America website, located at http://www.harneds.org/

Some of the more interesting things were:
Many of the early Harneds were Quakers, and a number of them were Tories, loyal to England during the Revolutionary War. I'm guessing this is at least partially due to the pacifist beliefs of the Quakers. As a result number of Harneds moved to Canada, some after their lands were confiscated.
John Wesley Harned (Ethel Mary Harned Crozier's grandfather) was an abolitionist who was friends with Elijah Lovejoy and was with him the night he was killed by a mob.
James Marshall Harned gave his wife Cordelia (Ethel's mom and dad) an album in which almost all of the family wrote in during the late 1800's.
During this same time period, a number of letters were written to Henry Clay Harned (Ethel's uncle), which help paint a picture of their lives.
To begin exploring the family tree, select one of the links below. After the family tree appears, click on any of the boxes which contain a blue line at the bottom. A new window will open with information on that person


---
Timeline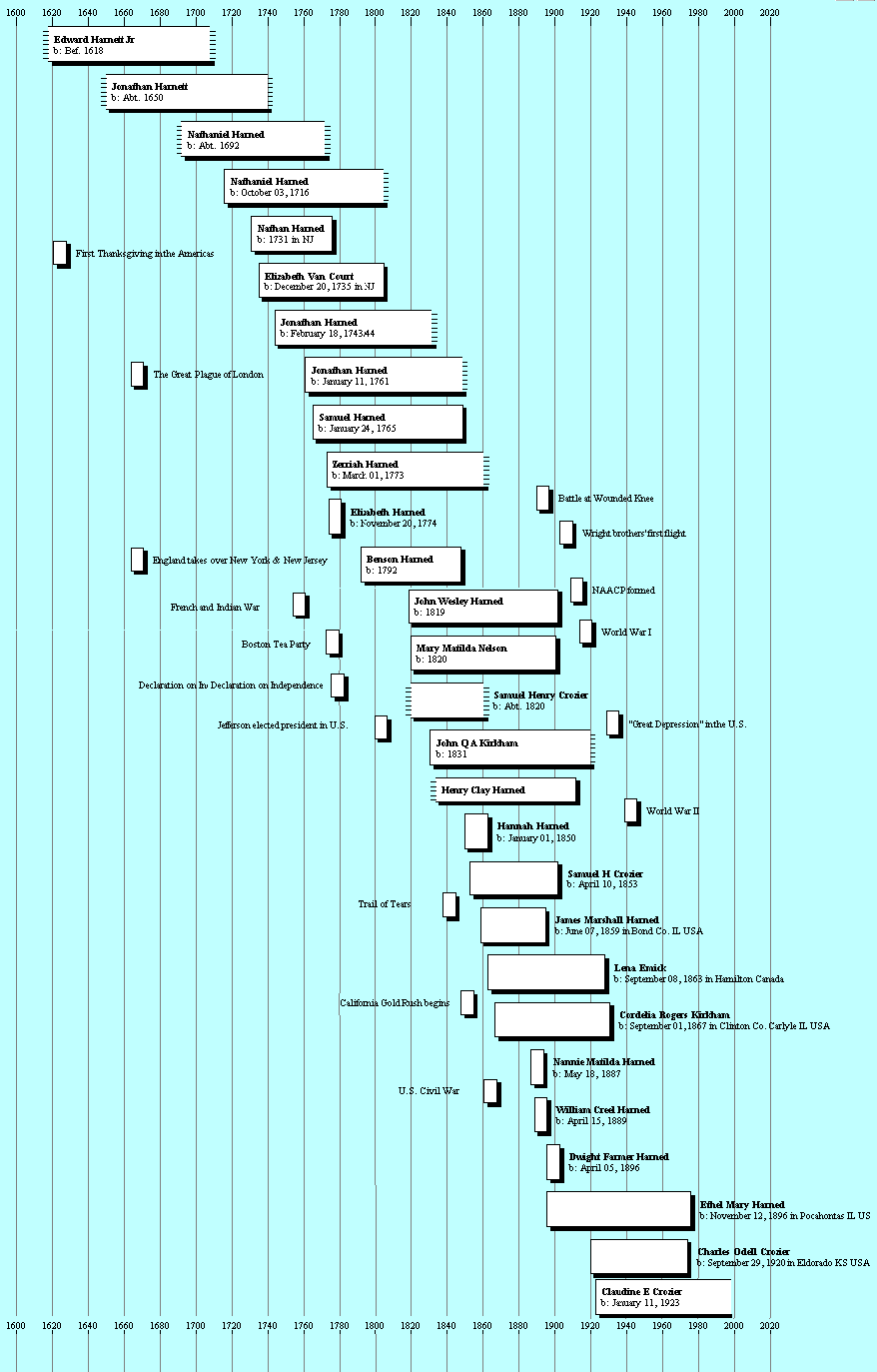 ---
Here are some more photos from a few years back... originally produced December 2001